Sessions • Wednesday, February 26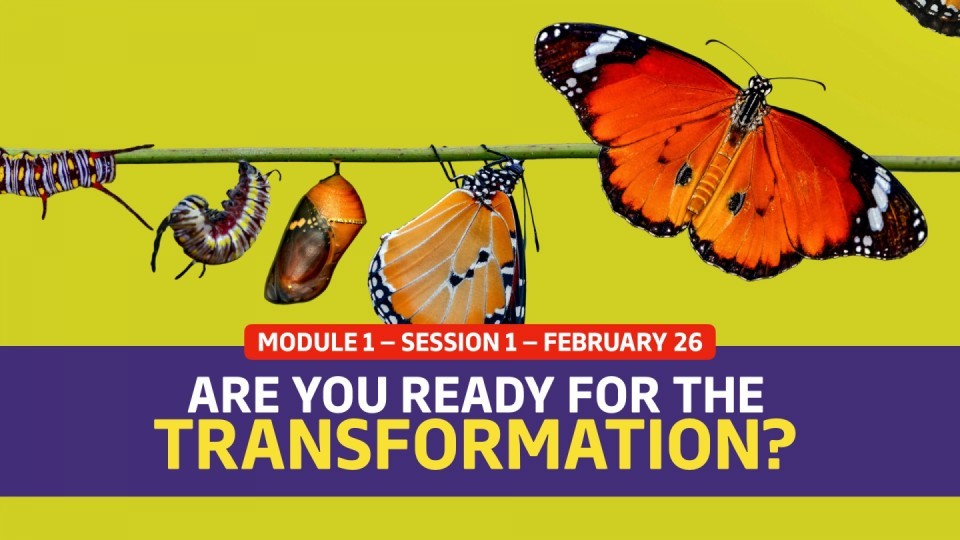 Session 1 — Are You Ready For The Transformation?
Content strategy and content operations expert, Rahel Anne Bailie, discusses the challenges shared by companies growing exponentially. Rahel will examine the need for significant changes to the way we work with content, and show how operationalizing content will help companies produce quality content at scale.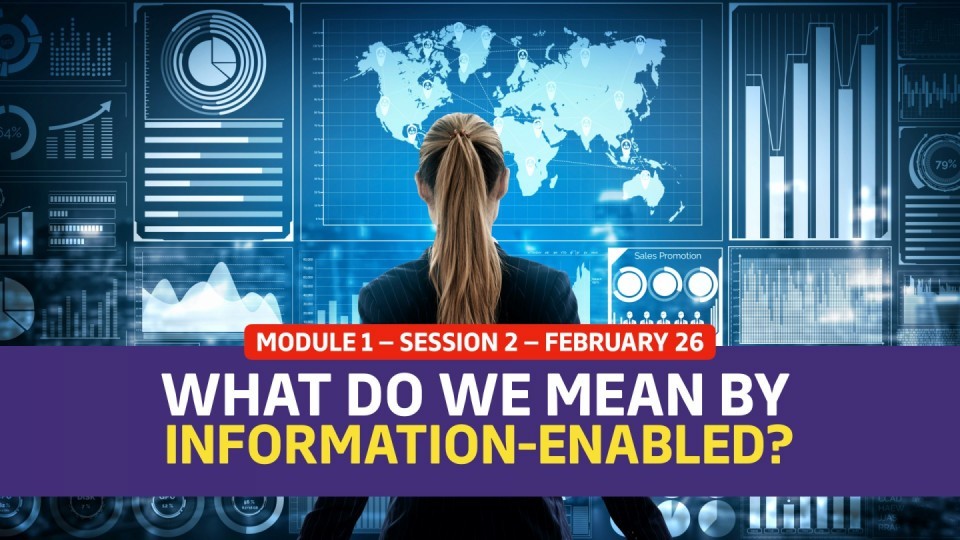 Session 2 — What Do We Mean By Information-Enabled?
Business leaders around the globe are looking for ways to replicate the successes of innovative and disruptive organizations like Uber, Amazon, and Spotify that grow exponentially. Exponential growth is deliberate and involves organizations developing capabilities that outperform the competition. Rob Hanna explores what information-enablement is and why we need to rethink how we create content for the Exponential Organization to excel in the Fourth Industrial Revolution.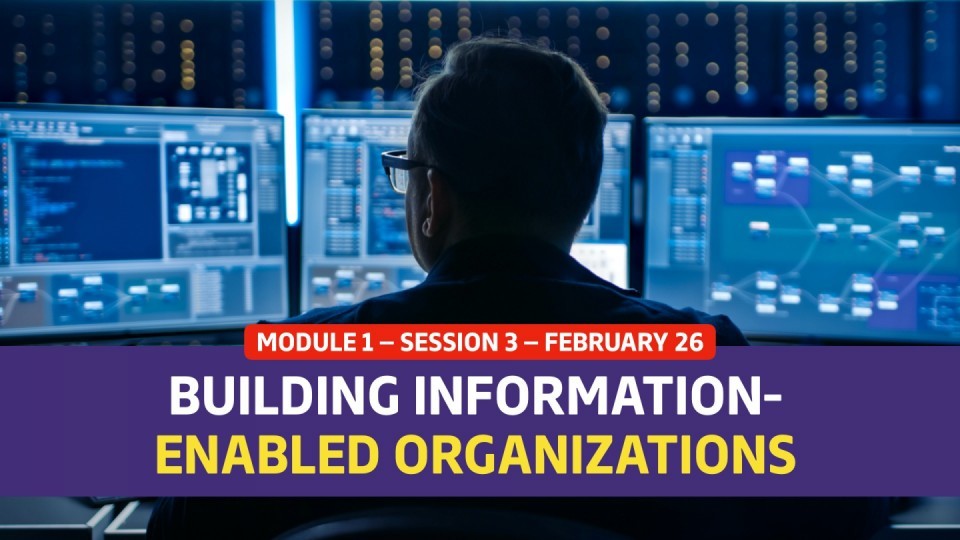 Session 3 — Building the Information-Enabled Organization
Transitioning your organization to one that is truly information-enabled is no small task, but it also creates massive competitive advantage. Patrick Bosek explores the answers to four questions you need to answer before starting this process and provides a high-level blueprint for building an information-enabled organization.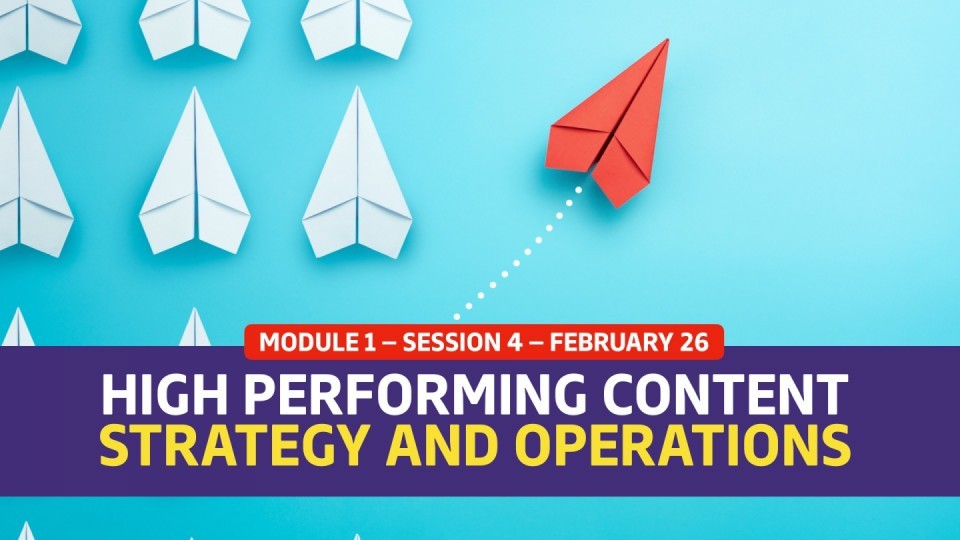 Session 4 — High Performing Content Strategy and Operations
In this featured presentation from Phyllis Davidson of Forrester, you'll learn how high-performing content teams (that have high rates of content utilization) apply best practices throughout the customer's journey.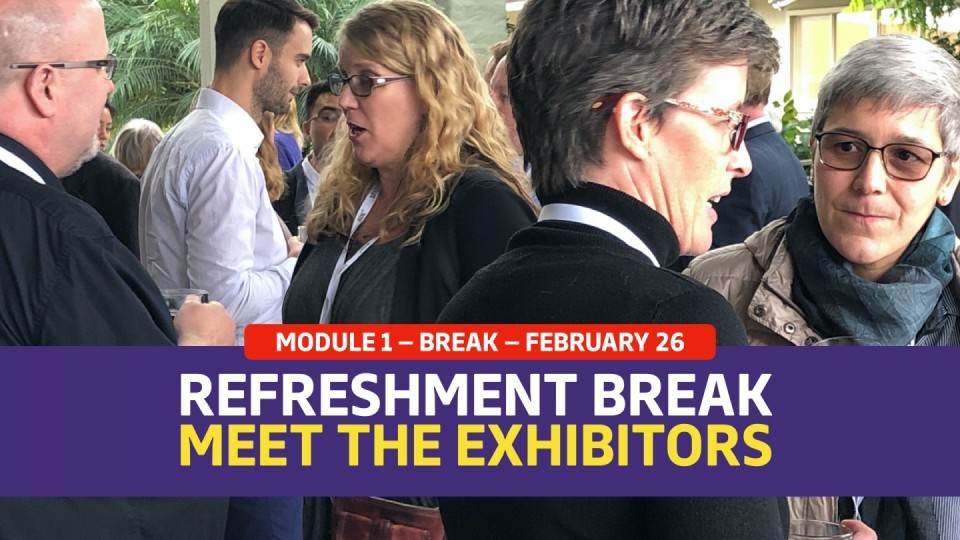 Break — Mid-morning Refreshments: Meet The Exhibitors
A short break to mix-and-mingle and to grab some refreshments in the exhibition hall.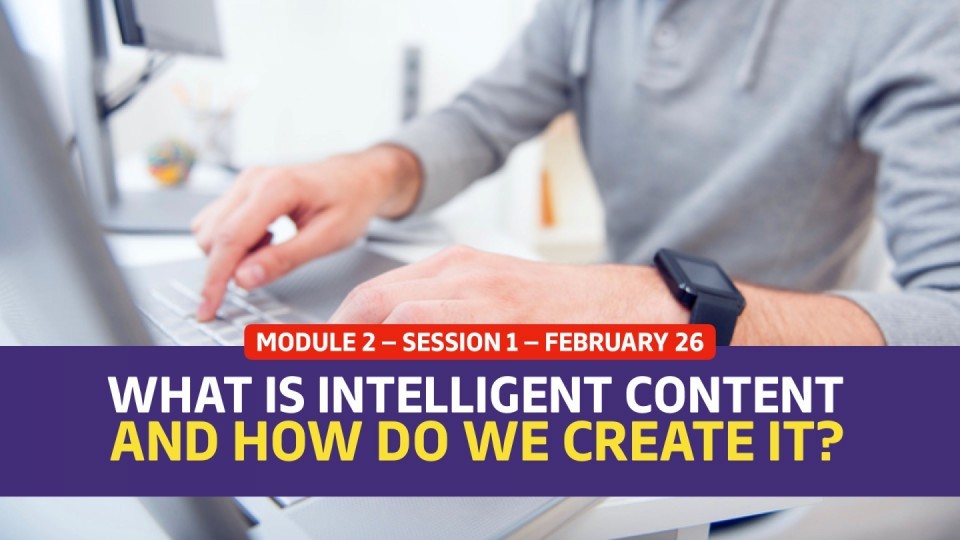 Session 1 — What Is Intelligent Content and How Do We Create It?
Organizations in nearly every industry sector are searching for ways to harness the power of intelligent content. Intelligent content can help you work better, faster, and more effectively. In this session, Val Swisher will demystify intelligent content and explore the capabilities it provides as we put smart machines to work for us.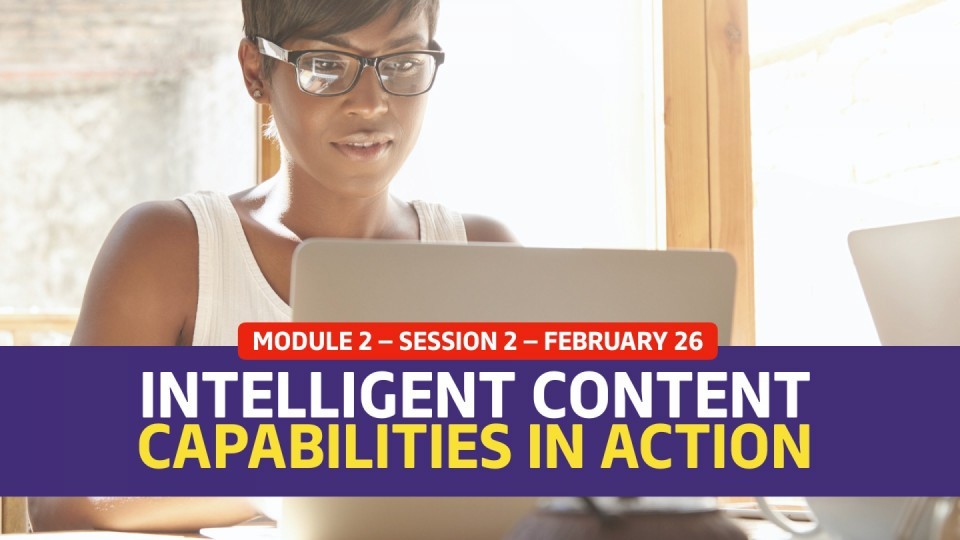 Session 2 — Case Study: Intelligent Content Capabilities in Action
This case study examines how one organization made the move to intelligent content and explores the business capabilities the organization gained by doing so.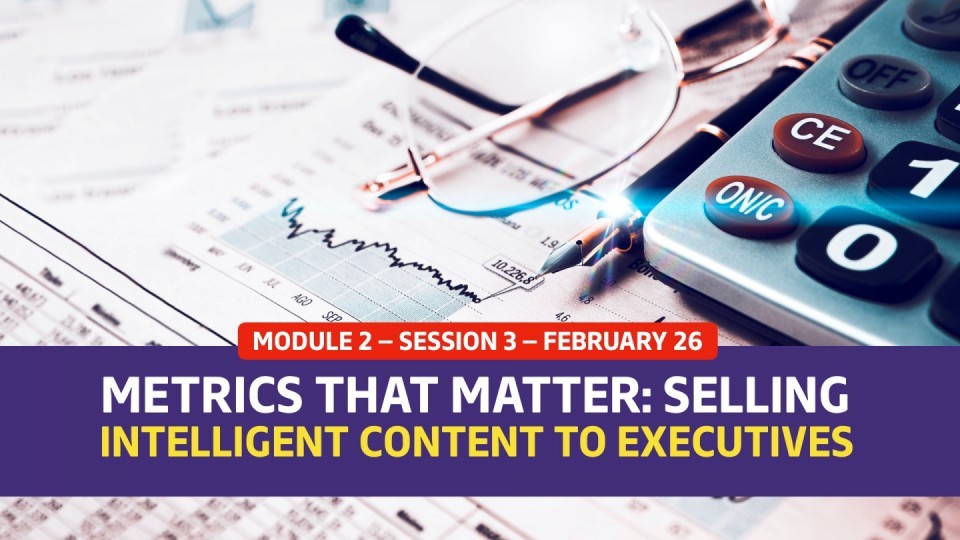 Session 3 — Metrics That Matter: Selling Intelligent Content to Executives
Selling the value of transforming how we produce content can be challenging under the best of circumstances. Convincing leadership of the need for change — and to make available the resources you need — requires you to be able to sell the value of the investment you're seeking. Mark Lewis and Steve O'Sullivan explore how information development teams can collect and use metrics that matter to leadership.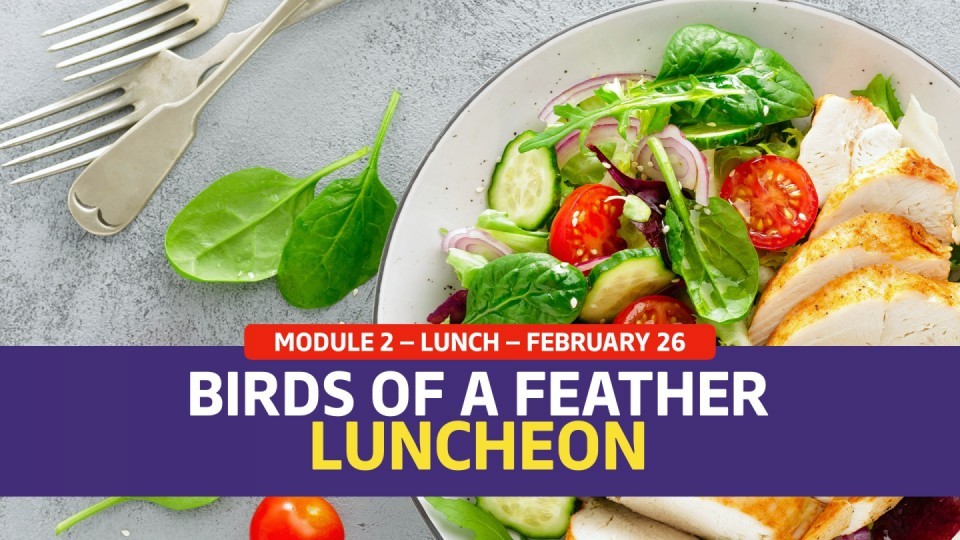 Birds of a Feather Luncheon
Join us for a hearty lunch to help you refuel your brain and prepare for an afternoon filled with learning. To help you meet peers with similar interests, we've labeled each lunch table by topic. Conference attendees with similar interests are encouraged to dine together and chat about what interests them.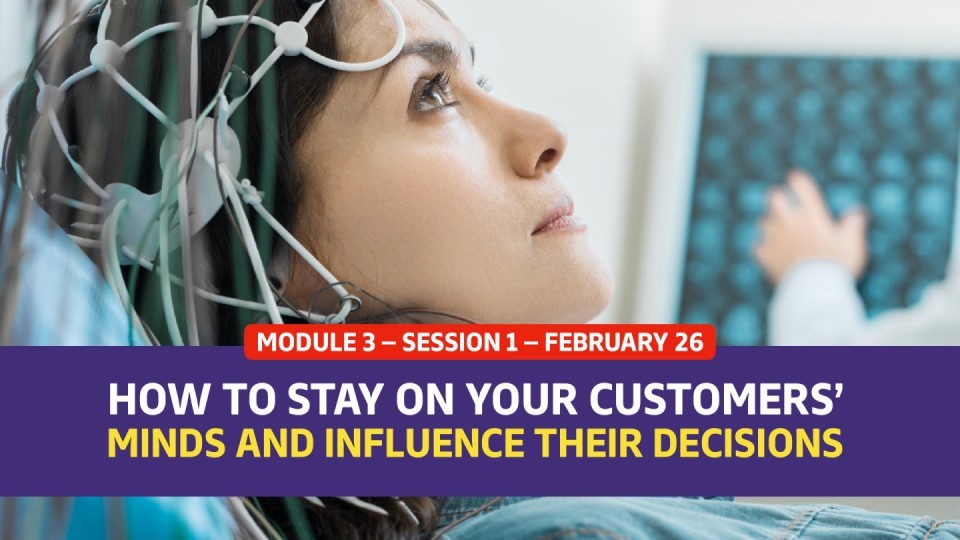 Session 1 — The Memory Advantage: How to Stay on Your Customers' Minds and Influence Their Decisions
Most business content is more forgettable than it is memorable. Attend this session with Dr. Carmen Simon to learn the science behind what it takes to keep your audiences' brains engaged and likely to recall your message.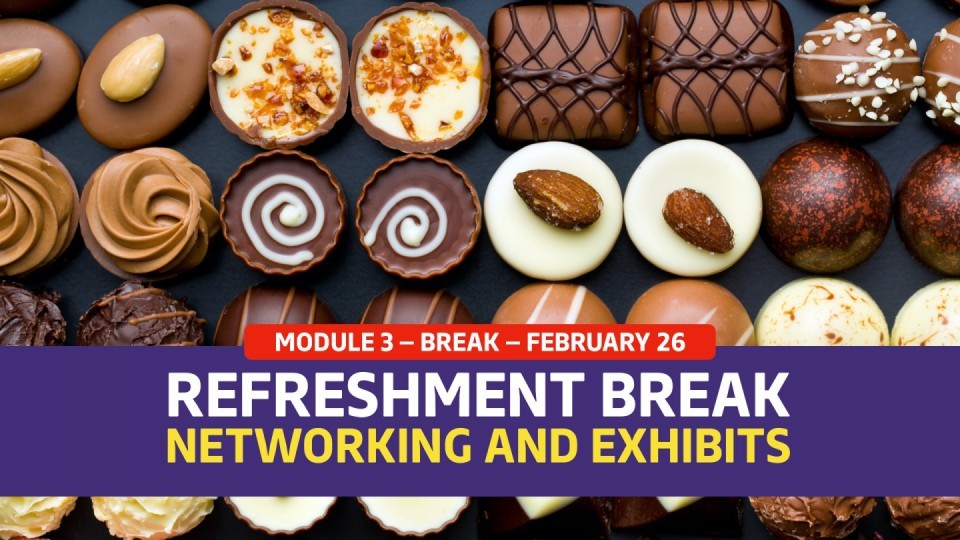 Break — Mid-afternoon Refreshments
A short break to mix-and-mingle and to grab some refreshments in the exhibition hall.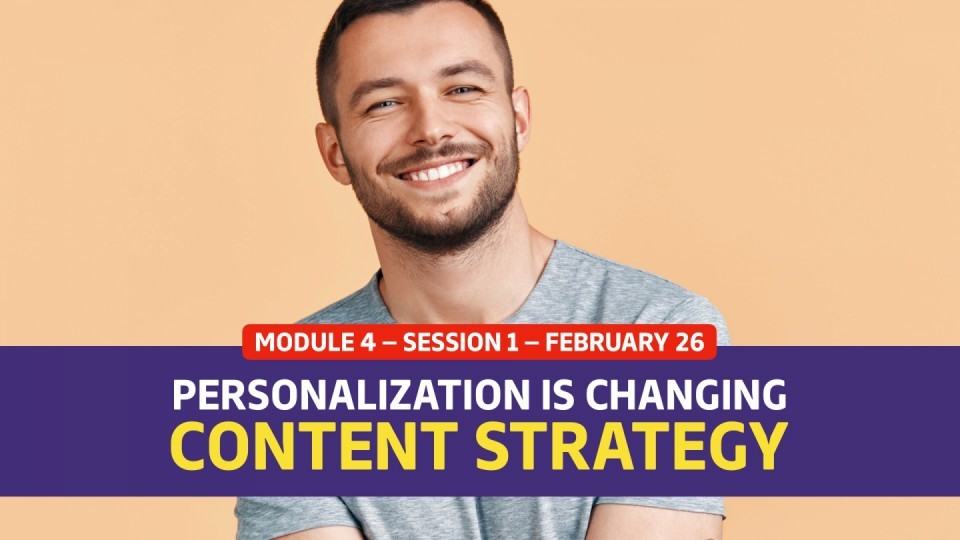 Session 1 — How Personalization is Changing Content Strategy
Experience designer Colin Eagan discusses content personalization — asking is it realistic (or even desirable)? In this highly practical talk, Eagan focuses on the ever-expanding role of content strategy in ethical personalization design, including technology selection, user data models, editorial considerations, and the "infinite content problem."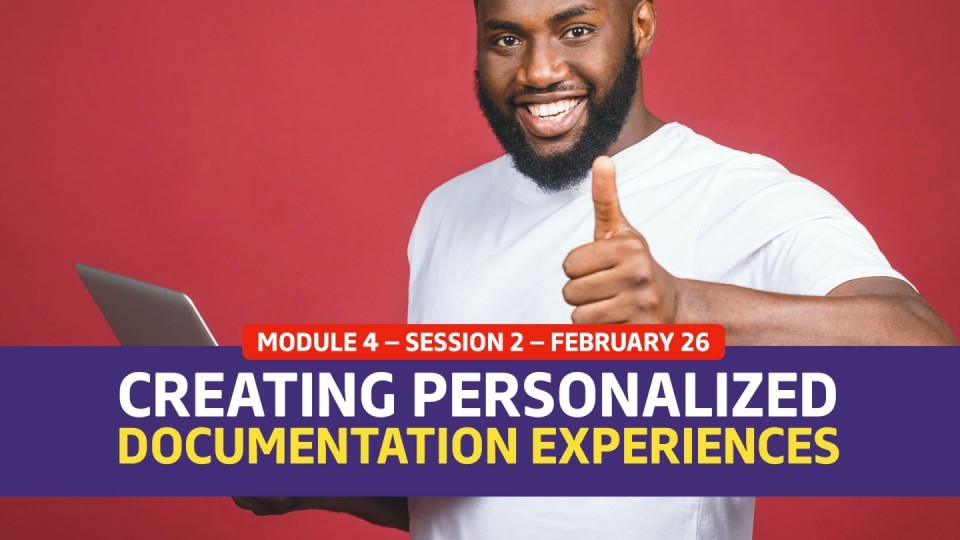 Session 2 — Creating Personalized Documentation Experiences at ServiceNow
Personalized technical documentation can increase the perceived helpfulness of your content, reducing consumer frustration and confusion, and help you to build trust and loyalty. In this case study, Katie Ott will show you how ServiceNow is working to personalize technical documentation to improve the customer experience.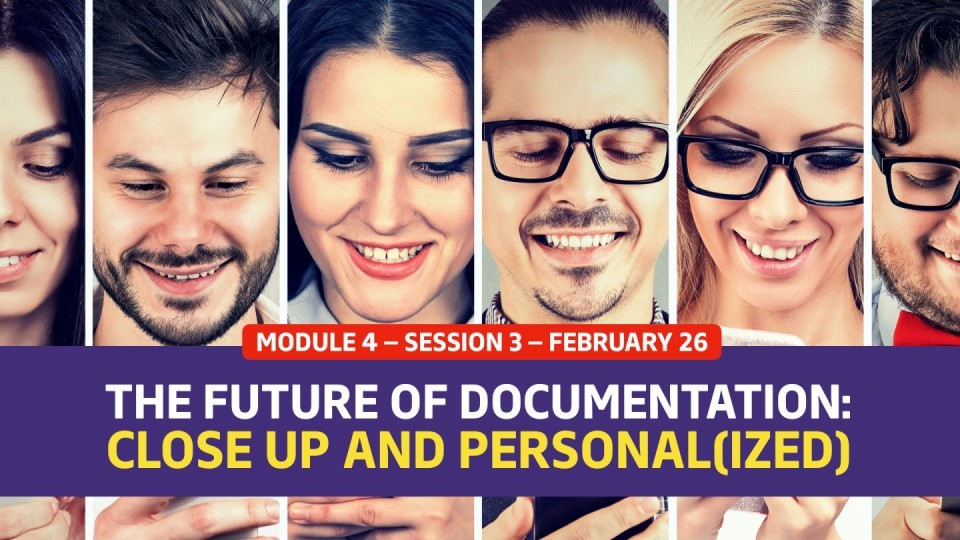 Session 3 — The Future of Documentation: Up Close and Personal(ized)
Personalization is finally finding its way into product documentation, creating new and improved ways for users to access and locate the content they need. The personal, business and customer value of personalization is clear – but implementation can be easier said than done. What are the practical implications of incorporating personalization? What resources does this transition require from your team? How do we prioritize the data we use to feed our strategies?

Joe Gelb and Megan Gilhooly will share practical and actionable insights you can use to seamlessly make the transition using taxonomy, metadata and testing.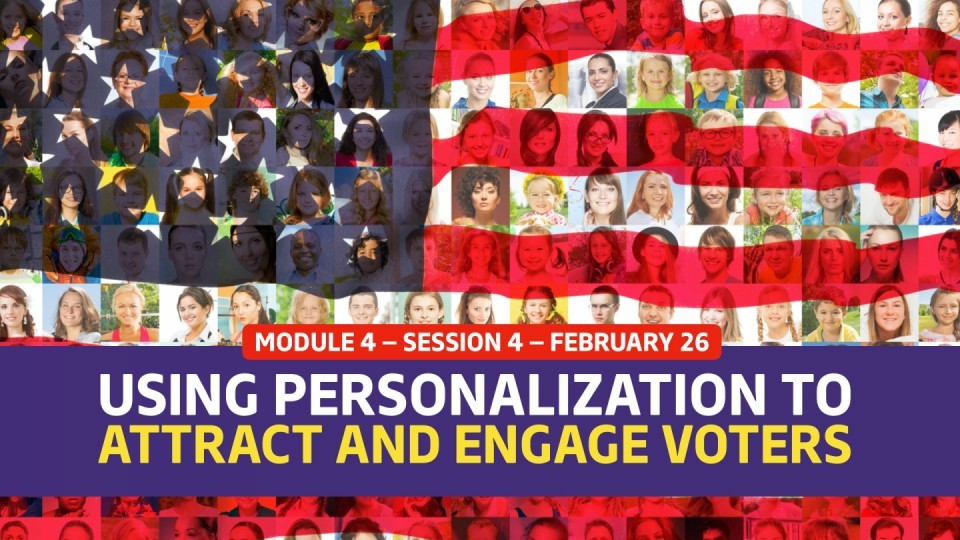 Session 4 — Using Personalization Tactics To Attract And Engage US Voters
Dr. Anderson Payne, special advisor and consultant to the Council of Economic Advisers, a United States agency within the Executive Office of the President in Washington, DC., who specializes in helping political campaigns reach target audiences will share with you the content personalization approaches used by some of the world's biggest super PACs and political campaigns to reach, engage, and convert voters in the digital age.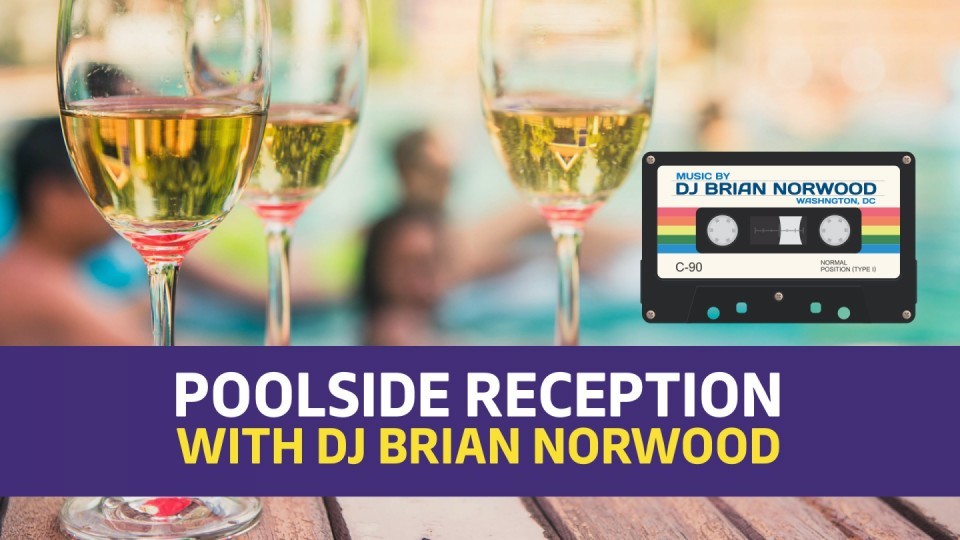 Poolside Networking Reception
Mix-and-mingle poolside. Chat with presenters and fellow attendees. Meet the sponsors. We'll provide the beverages, snacks, and some beautiful music mixed-up right by legendary nightclub DJ Brian Norwood.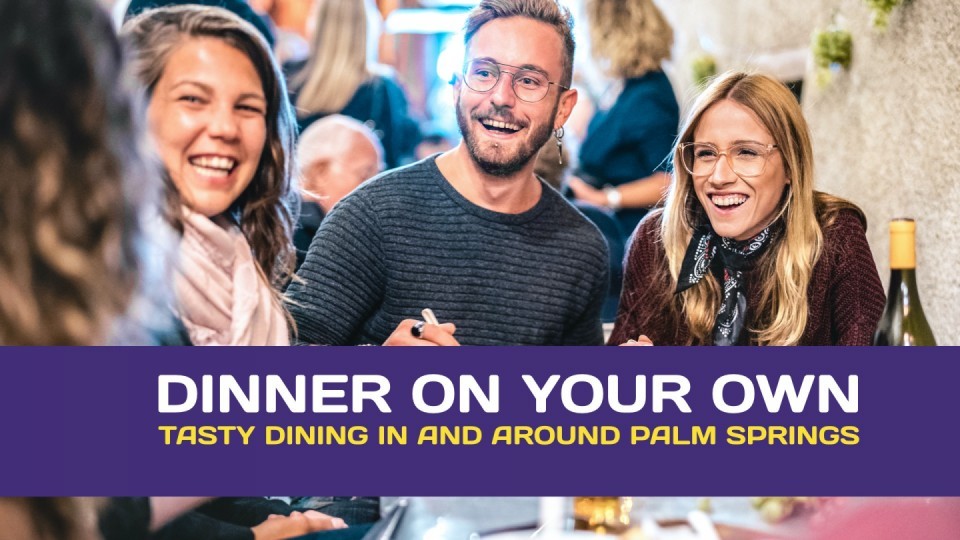 Dinner on Your Own
Grab a few acquaintances and head to dinner at one of the many restaurants in and around the Coachella Valley.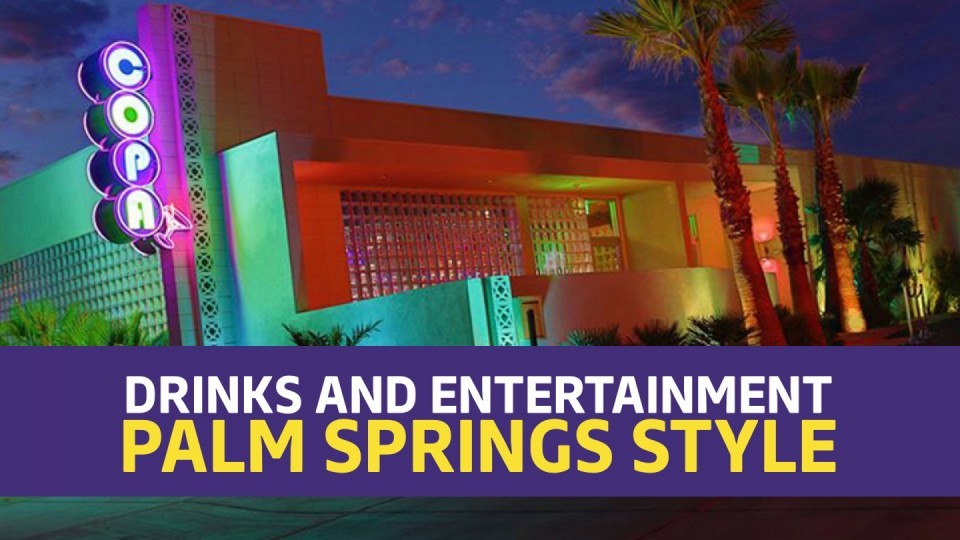 Drinks and Entertainment Palm Springs-Style
Let loose after a long day of learning! Join us as we mix and mingle (and dine, drink, and dance) at The Copa Nightclub, a Palm Springs tradition and just a short way (or Uber ride) from the hotel. The Copa features live music, entertainment (including a drag show), Latin-infused dance music, cocktails, and food.
Session • Thursday, February 27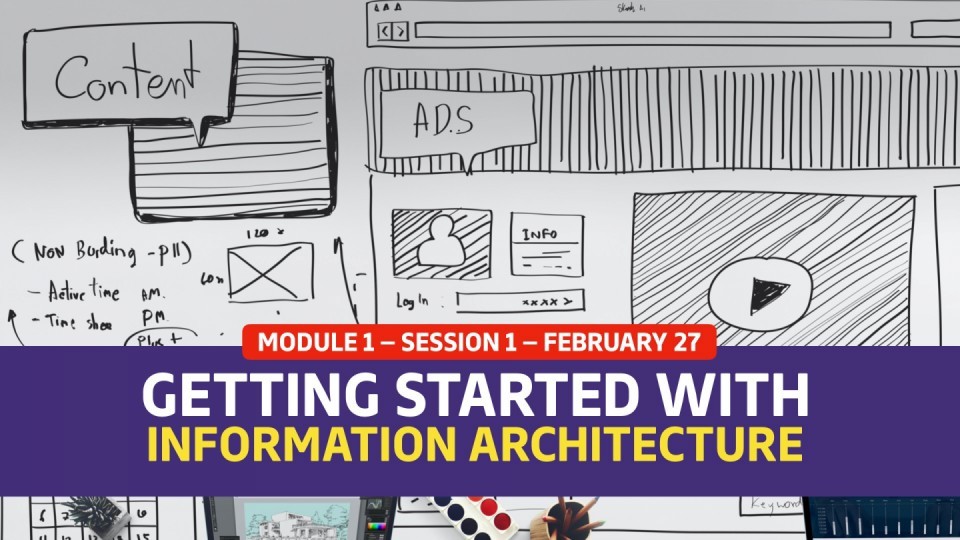 Session 1 — Getting Started With Information Architecture
If you are an information development professional, chances are you're building upon an information architecture (IA). In fact, you might even be creating information architecture without realizing it. Regina Lynn Preciado explores what IA is, why you need it (especially now!), and how to get it right.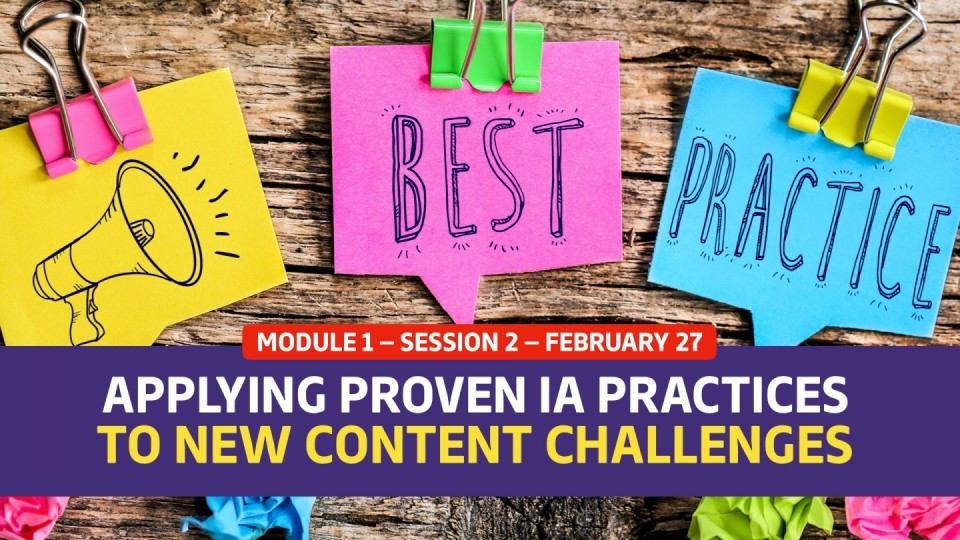 Session 2 — Applying Proven IA Practices to New Content Challenges
Are you faced with new content challenges as your company transforms? If so, don't panic! This is a great opportunity for you to leverage tried-and-true techniques to demystify the unknown as you actively participate in your company's evolution. Join Amber Swope and Jennifer Fell as they explain how they rely on best practices as they guide a large client through developing an information architecture for a new world of content development and delivery. Come learn how you can meet new challenges with a reliable process!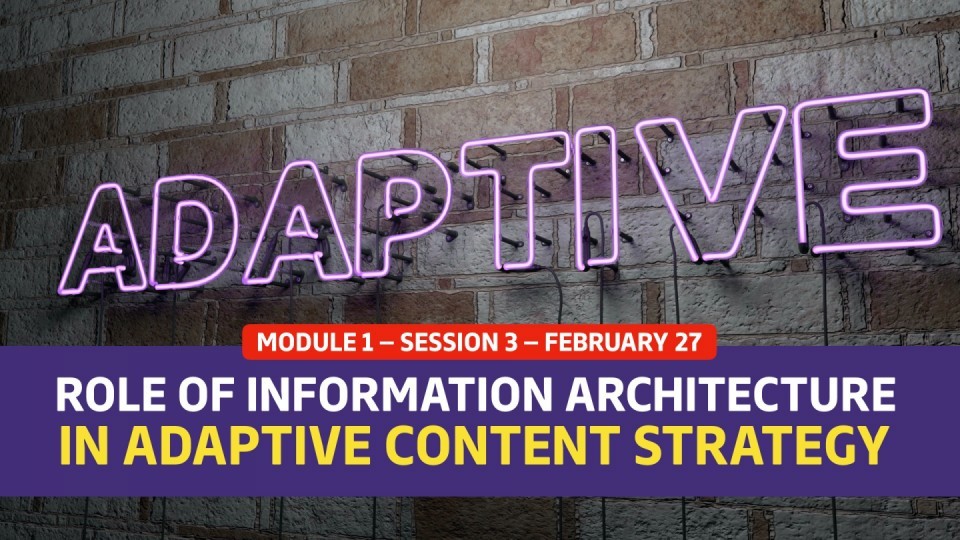 Session 3 — The Role of Information Architecture in Adaptive Content Strategy
The authors at Eli Lilly's Global Medical Information team has transformed from traditional authoring to authoring adaptive content components. The transformation was approached in a pragmatic way starting from changing people writing behaviors, streamlining processes and the implementation of a new component authoring technology. You'll learn how the team worked together to overcome challenges in transformation. Cecil Lee will discuss how the team's focus on information architecture helped ensure it serves the needs of the users as well as providing a positive return on investment to the organization.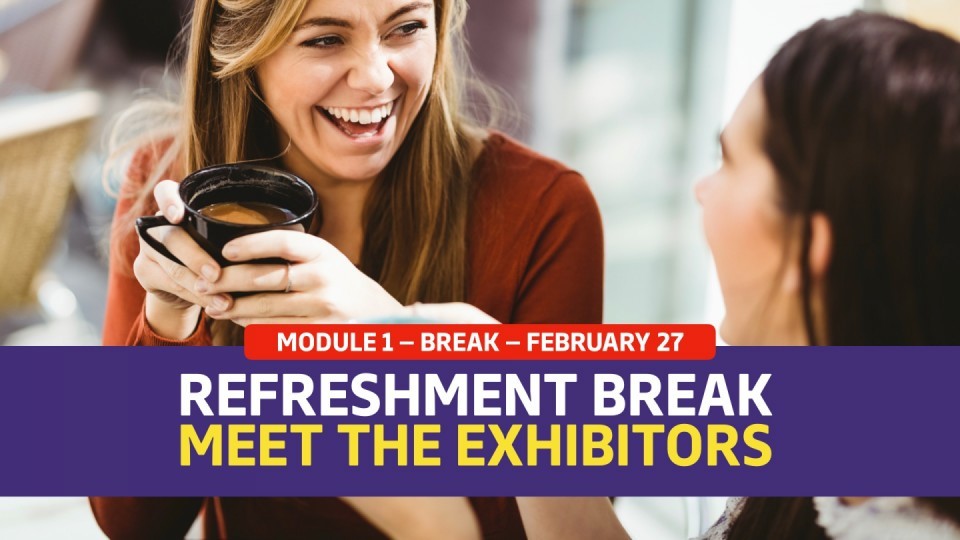 Break — Midmorning Refreshments
A short break to mix-and-mingle and to grab some refreshments in the exhibition hall.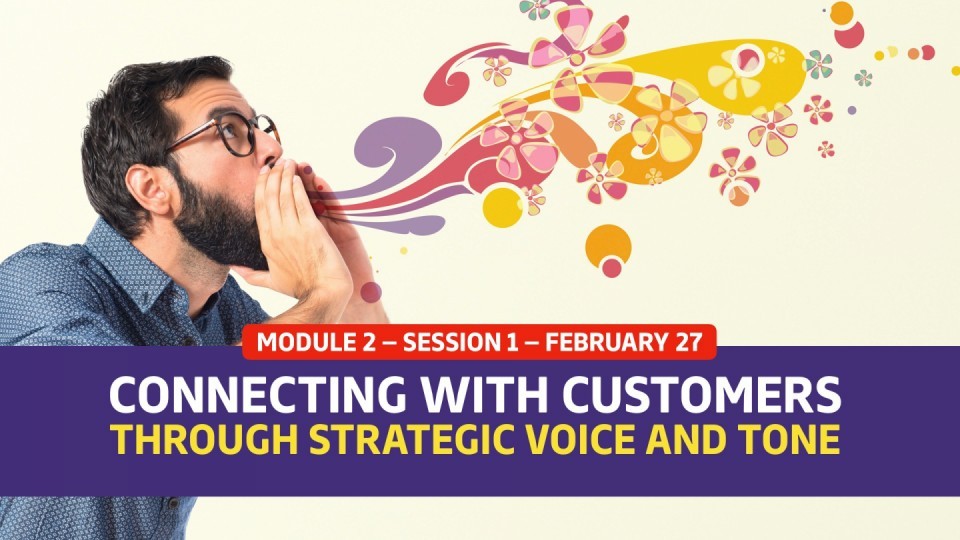 Session 1 — Connect With Customers Through Strategic Voice And Tone
Based on his book on voice and tone strategy for The Content Wrangler and XML Press, John Caldwell uses the fundamentals of emotional design to make the case for strategic content that connects with customers, gains their loyalty, and wins you the game against your competitors. John provides a simple framework based on powerful storytelling techniques and guided by a clear and achievable goal. You'll learn how to adapt the framework to your purposes with a system for flexing your voice and tone to meet your teams and your customers where they are.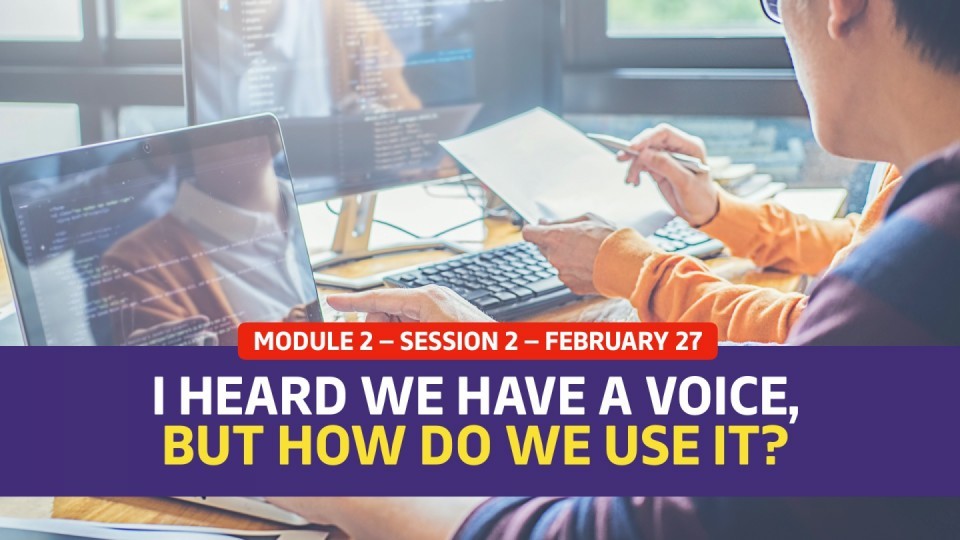 Session 2 — I Heard We Have a Voice, but How Do We Use It?
Content experiences are being designed and built by content strategists in every field. In software design, content strategy has a unique opportunity to become leaders in engagement and content design. Julie Newcome explores how content plays a unique role in the user experience and how creating voice designs and making them part of a cohesive system through the power of Design Language Systems opens up worlds far beyond that old styleguide.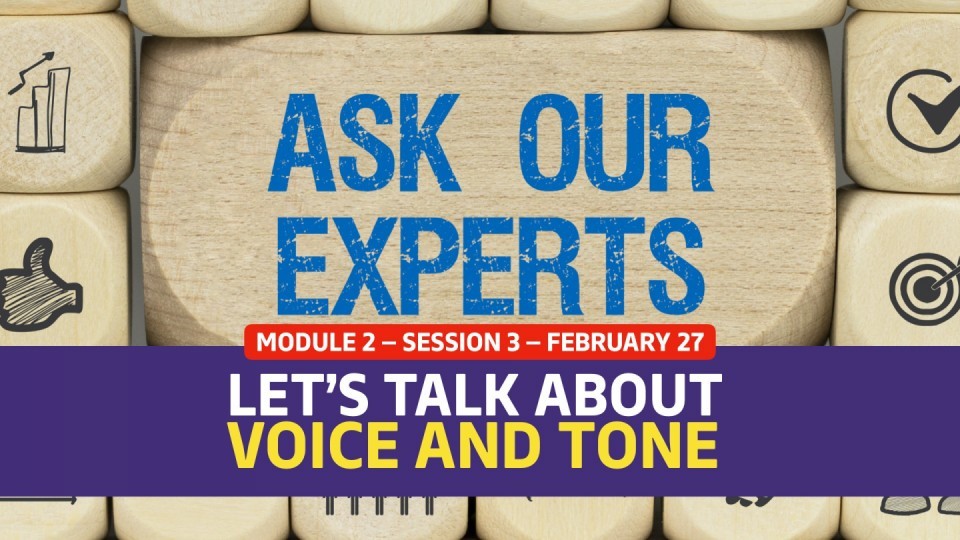 Session 3 — Let's Talk Voice and Tone
A strategic approach to voice and tone is key to effective and meaningful content. Michael Haggerty-Villa leads a conversation about voice and tone with our panel of experts and takes your questions about brand, voice, tone, and how to make it all work in your content strategy and communications.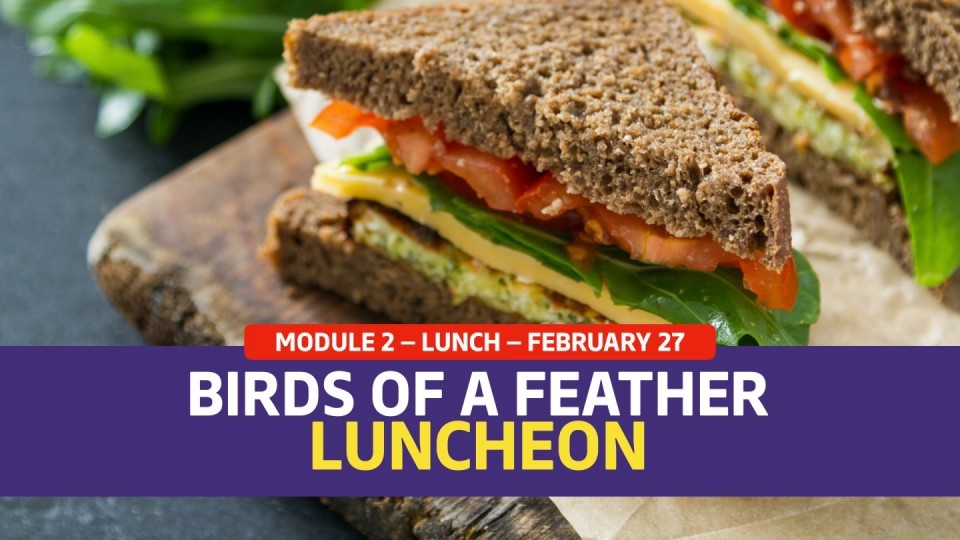 Birds of a Feather Luncheon
Join us for a hearty lunch to help you refuel your brain and prepare for an afternoon filled with learning. To help you meet peers with similar interests, we've labeled each lunch table by topic. Conference attendees with similar interests are encouraged to dine together and chat about what interests them.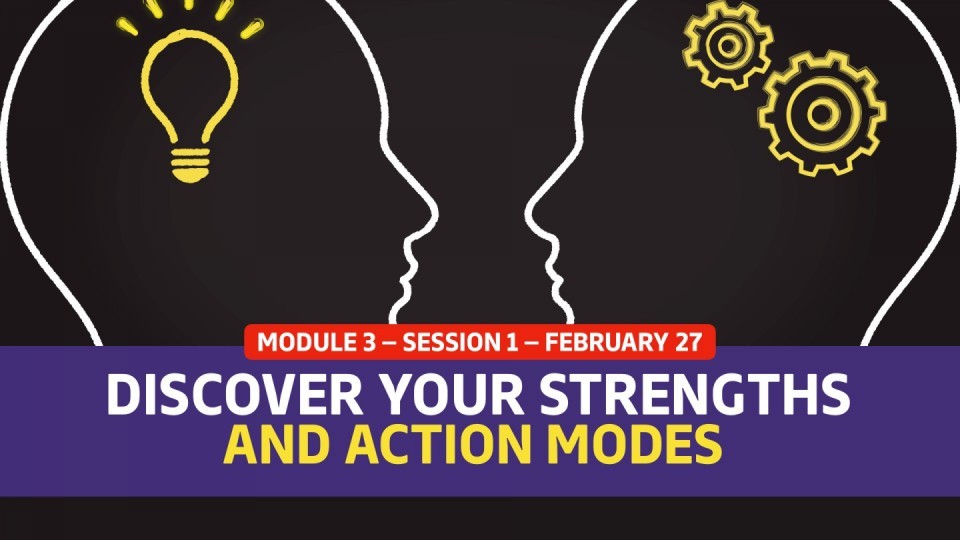 Session 1 — Discover Your Strengths and Action Modes
There's a part of the mind that you don't hear a lot about. It's what some people call "instincts" or that "gut feeling" when you're making a decision. Scott Abel demystifies the "conative" and helps you learn to better understand the natural strengths and instincts you were born with and discover how you can use them to be the most productive, stress-free version of yourself.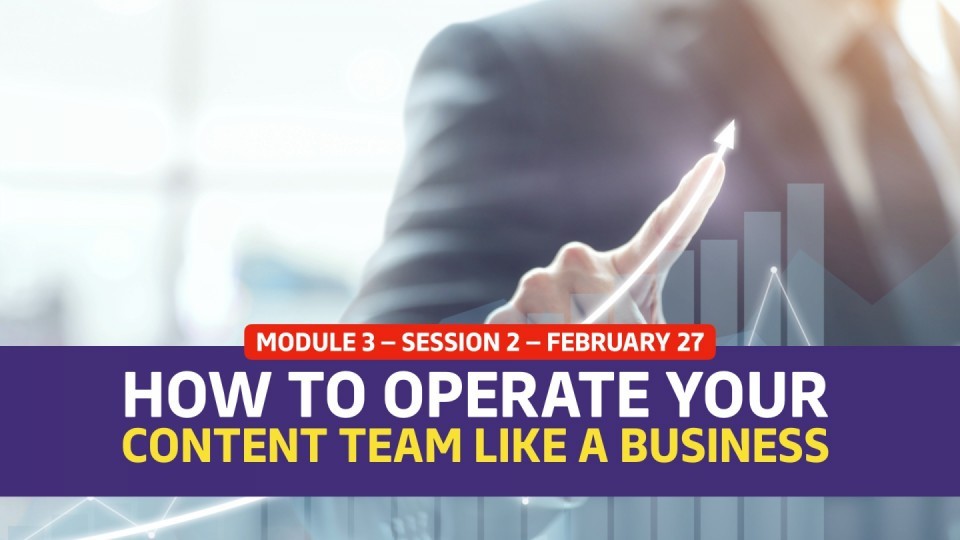 Session 2 — Creating Success and Building Influence: Operating Your Content Team—And Yourself!—Like a Business
Andrea Ames will explore how information development departments can adopt a more business-friendly approach to communicating value and impacting change. In this presentation, Andrea will share her model for "content business," and dive into the most important communication actions that provide the rocket fuel for a business-oriented team model — and that you, individually, or a team with ANY model can adopt to move forward with greater influence and more success.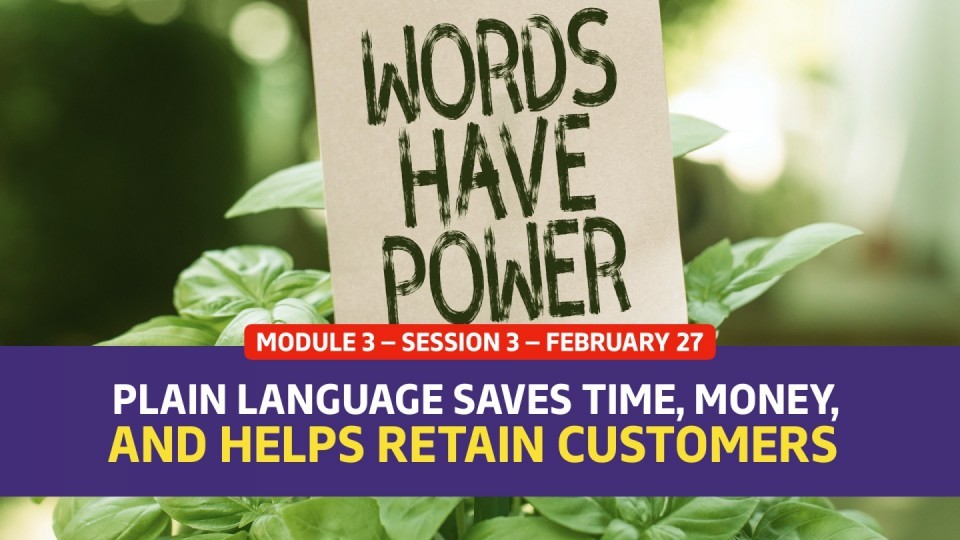 Session 3 — Plain Language Saves Time, Money, and Helps Retain Customers
Inadequately written content causes Fortune 1000 companies to lose approximately $62 million per year, while customers spend hundreds of individual hours annually talking with call-in centers to get explanations for content that is too complex for easy understanding. Despite regulatory requirements that disclosure content be "clear and conspicuous," many industries have embraced the importance of clarity only superficially, not to improve their brand or to build customer trust. Deborah S. Bosley will show you how the use of plain language will increase customer loyalty and trust, signify a commitment to true transparency, decrease wasted time and dollars, and boost your brand.
Break — Mid-afternoon Refreshments — Visit the Exhibitors
A short break to mix-and-mingle and to grab some refreshments in the exhibition hall.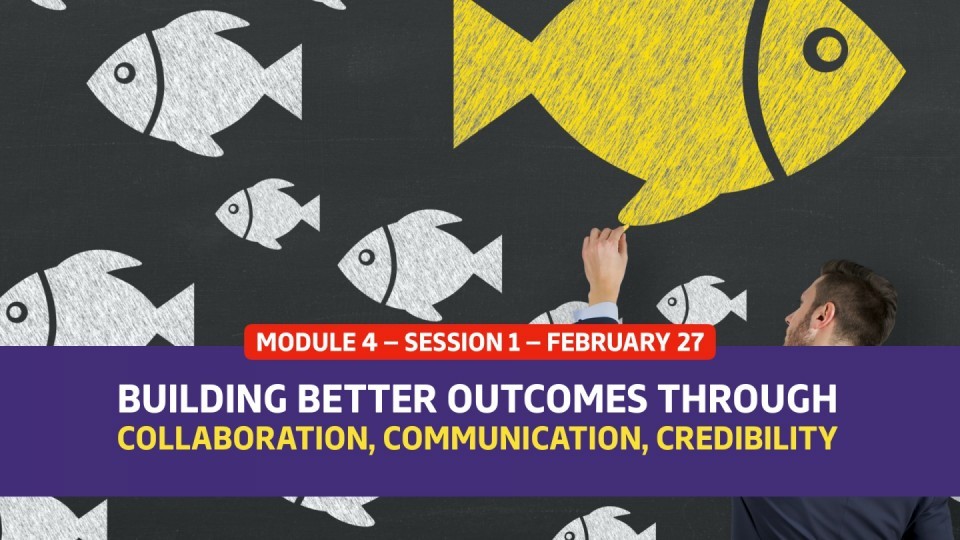 Session 1 — Building Better Outcomes Through Collaboration, Communication, And Credibility
For most organizations, implementation is where content strategy stalls. The key is to create a strong vision for change to get people aligned, onboard, and engaging in conversations to build action and activation. Whether you work independently or are part of a larger project team, in this session Melissa Breker will share some ways to understand the needs of others and tips to boost collaboration, communication, and credibility.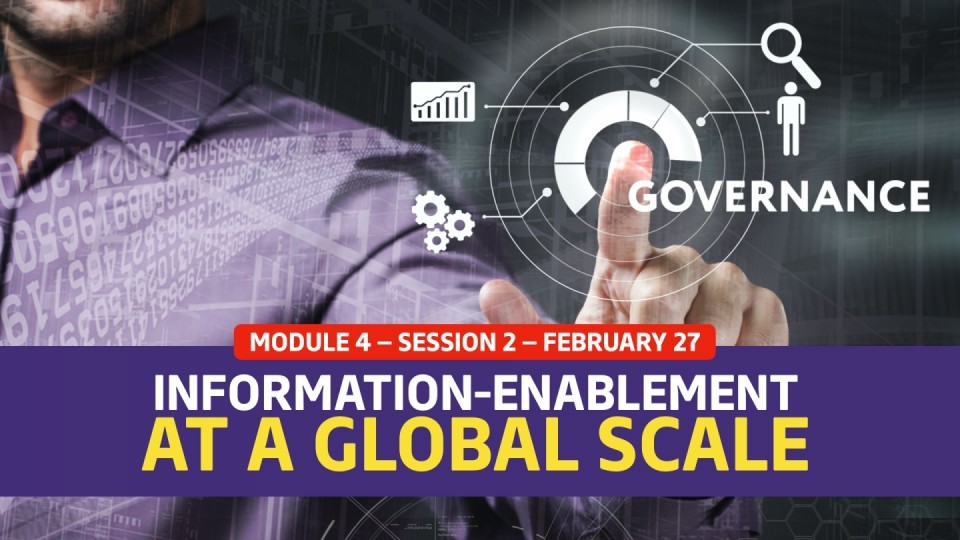 Session 2 — [PayPal Case Study] Information-Enablement at a Global Scale
In this case study, Lucie Hyde, Kasie Lenz, Kate Thomas, and Paul Pardi share how PayPal, the global leader in online payment operations, is enabling exceptional content experiences for customers. You will hear about the governance model that enables the company to scale operations (spoiler: it is built on trust!) and how PayPal is separating content from code to deliver service-enabling personalization, A/B testing, and localization. Hear too about the challenges of delivering user-centered technical documentation when priorities are ambiguous, and requirements rarely defined. The presenters will take questions from the audience about their project.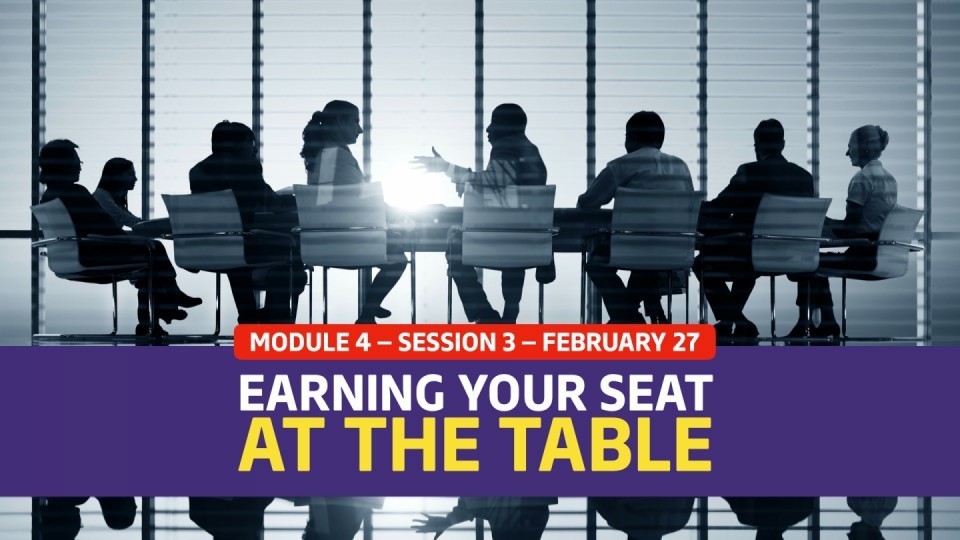 Session 3 — Earning Your Seat at the Table
Paul Perrotta will help you discover how to get a "seat at the table" so that you're part of the discussions surrounding major decisions that impact your work, rather than being informed about major decisions by others. Paul will provide a short summary of the issues that matter and then invite several experts to join him for a discussion and to take questions from the audience.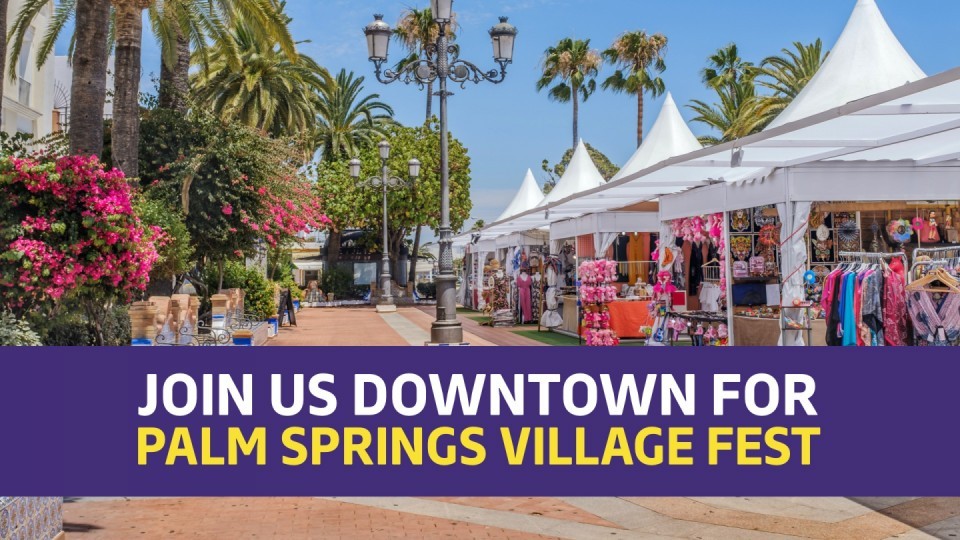 VillageFest
VillageFest takes place every Thursday night in downtown Palm Springs on historic Palm Canyon Drive. The street is closed to vehicular traffic and is transformed into a festive, pedestrian street fair. VillageFest features a wide variety of entertainment, art, food and shopping opportunities. Vendor booths are set up on both sides of the street, and visitors are able to stroll through the traffic-free event.