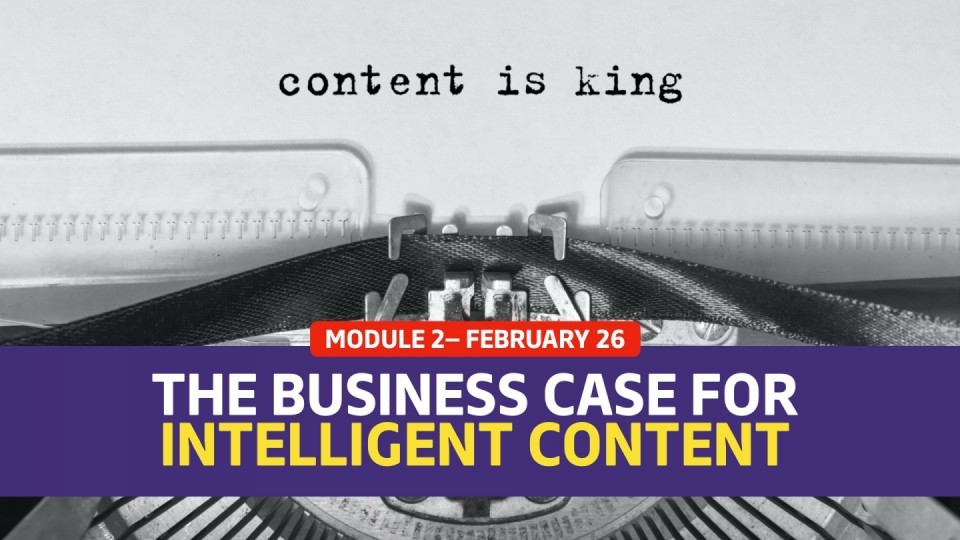 Module 2 — The Business Case for Intelligent Content
Intelligent content is information that is intentionally designed to help us deliver targeted content experiences. For content to be considered intelligent, it must be modular, structurally rich, and semantically aware. The intelligence we embed in our content makes it more easily discoverable, and more efficiently reusable, reconfigurable, and adaptable.
Intelligent content makes information more useful. It's content that is both readable by humans and processable by machines. When implemented correctly, it can help us deliver the right pieces of content to the right people at the right time in the format they require and on the devices of their choosing.
This portion of the conference aims to help attendees understand the five characteristics that make content intelligent (modular, structured, reusable, format-free, and semantically rich) and the capabilities we gain from adding intelligence to our content (discoverability, reconfigurability, and adaptability).
Wednesday, 11:00 am - 1:30 pm
Sessions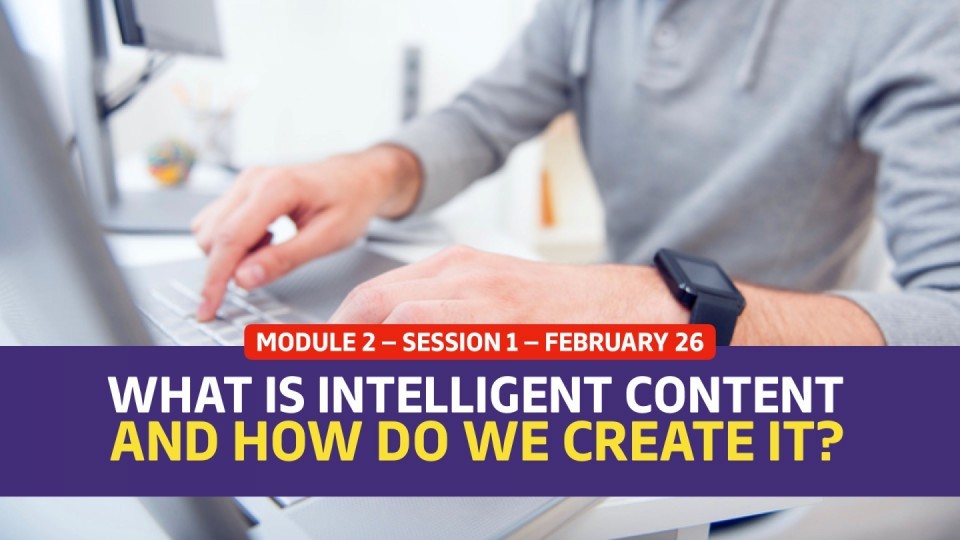 Session 1 — What Is Intelligent Content and How Do We Create It?
Organizations in nearly every industry sector are searching for ways to harness the power of intelligent content. Intelligent content can help you work better, faster, and more effectively. In this session, Val Swisher will demystify intelligent content and explore the capabilities it provides as we put smart machines to work for us.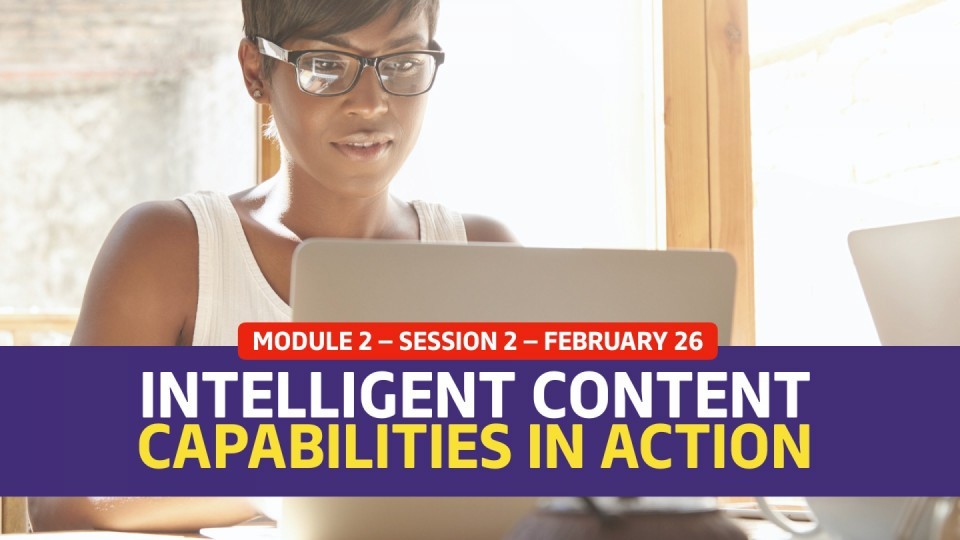 Session 2 — Case Study: Intelligent Content Capabilities in Action
This case study examines how one organization made the move to intelligent content and explores the business capabilities the organization gained by doing so.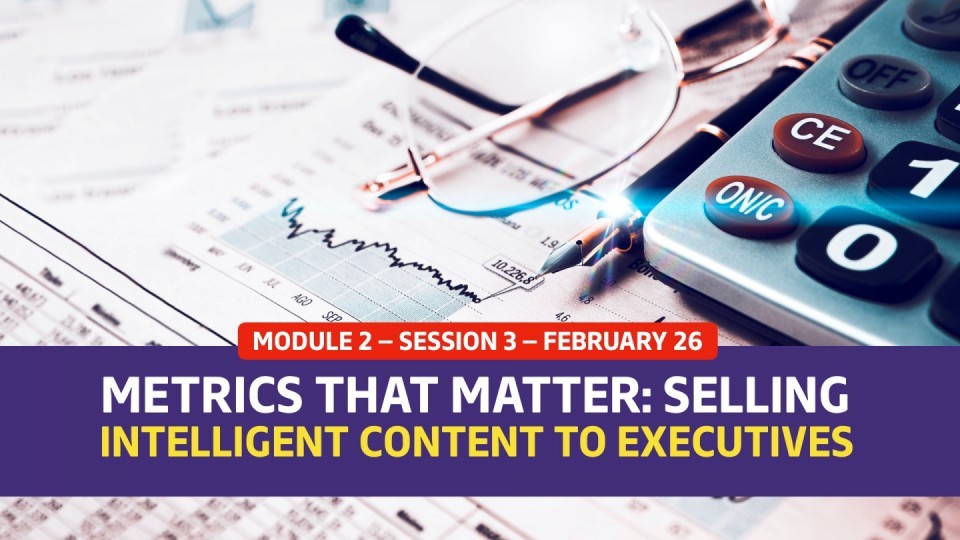 Session 3 — Metrics That Matter: Selling Intelligent Content to Executives
Selling the value of transforming how we produce content can be challenging under the best of circumstances. Convincing leadership of the need for change — and to make available the resources you need — requires you to be able to sell the value of the investment you're seeking. Mark Lewis and Steve O'Sullivan explore how information development teams can collect and use metrics that matter to leadership.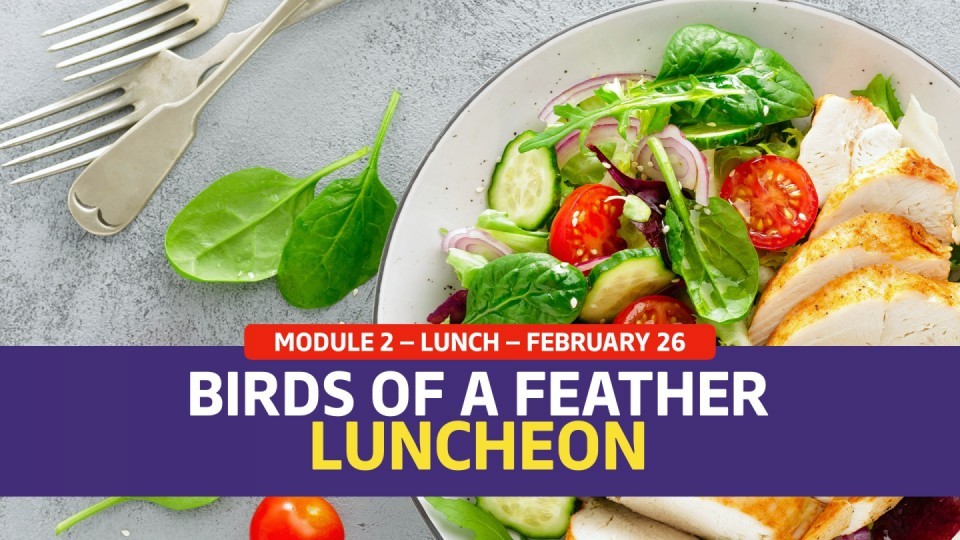 Birds of a Feather Luncheon
Join us for a hearty lunch to help you refuel your brain and prepare for an afternoon filled with learning. To help you meet peers with similar interests, we've labeled each lunch table by topic. Conference attendees with similar interests are encouraged to dine together and chat about what interests them.