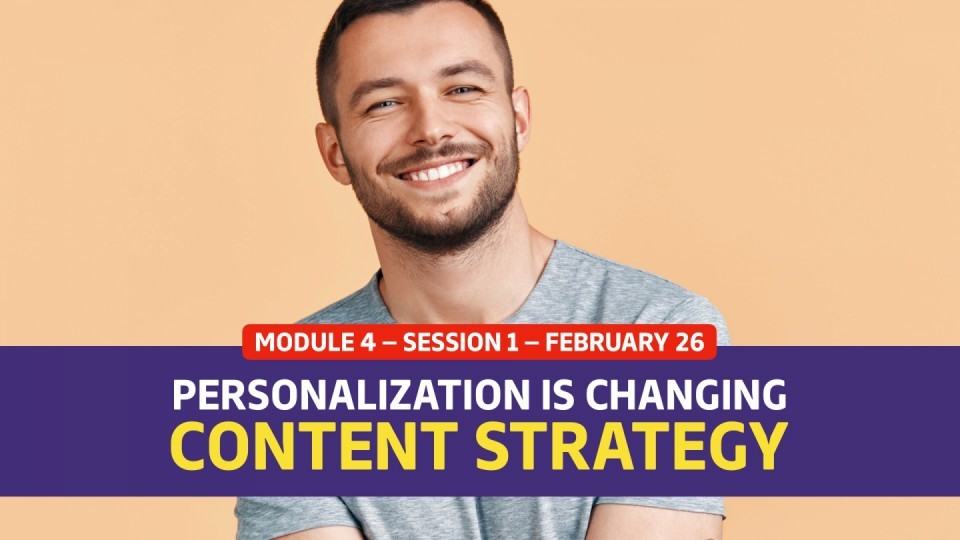 Session 1 — How Personalization is Changing Content Strategy
It's now estimated that some 45% of organizations have attempted to personalize the content on their own homepage — but fewer than a third think it's "working." If that scares you, you're not alone: as personalization tech now permeates all major content management systems, content strategists are increasingly asked to deliver content to individual users, across channels, in real-time.
Experience designer Colin Eagan discusses content personalization — asking is it realistic (or even desirable)? In this highly practical talk, Eagan will focus on the ever-expanding role of content strategy in ethical personalization design, including technology selection, user data models, editorial considerations, and the "infinite content problem."
Attendees will learn:
The latest in personalization content technology: virtually every major content management system (CMS) now offers some flavor of user personalization, plus hundreds of third-party plugins
About the "progressive personalization" content model: how modern content strategies can scale to consider actionable, real-time user data and segmentation
What roles are needed to make personalization happen, including marketers, UX, IT and analytics
Wednesday, 3:30 pm - 4:00 pm
Presenters